Mens / Seniors / Juniors
The course is a demanding challenge for all levels of golfers,
The club is proactive and varied programme of events and competitions
throughout the year. We have members at all levels of handicap and provide a very enjoyable chanllenge to all.
Membership Fees £££
Club
NGU
EGU
Total
Male
£49
£8.75
£7.25
£65
Senior (65+)
£24
£8.75
£7.25
£40
Student
£9
£8.75
£7.25
£25
Junior
£9
£8.75
£7.25
£25
Click button to download the form and follow the instructions on the form.
---
Ladies
We have a small friendly Ladies Section always happy to welcome new members.
If you are new to golf or an experienced player you would be very welcome to join us.
We play on Monday and Wednesday mornings around 10 o'clock and run competitions on Saturdays.
Please leave your details in the clubhouse and we will contact you or download the form below.
Membership Prices
+ £20 Joining Fee
New Female
£50
New Senior
£40
Junior (No Joining Fee)
£15
Click button to download the form and follow the instructions on the form…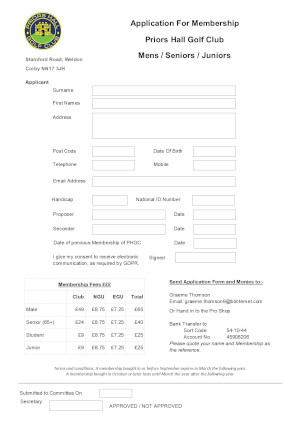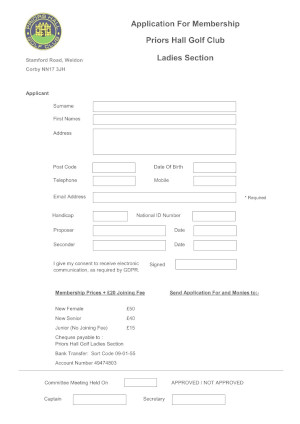 ---